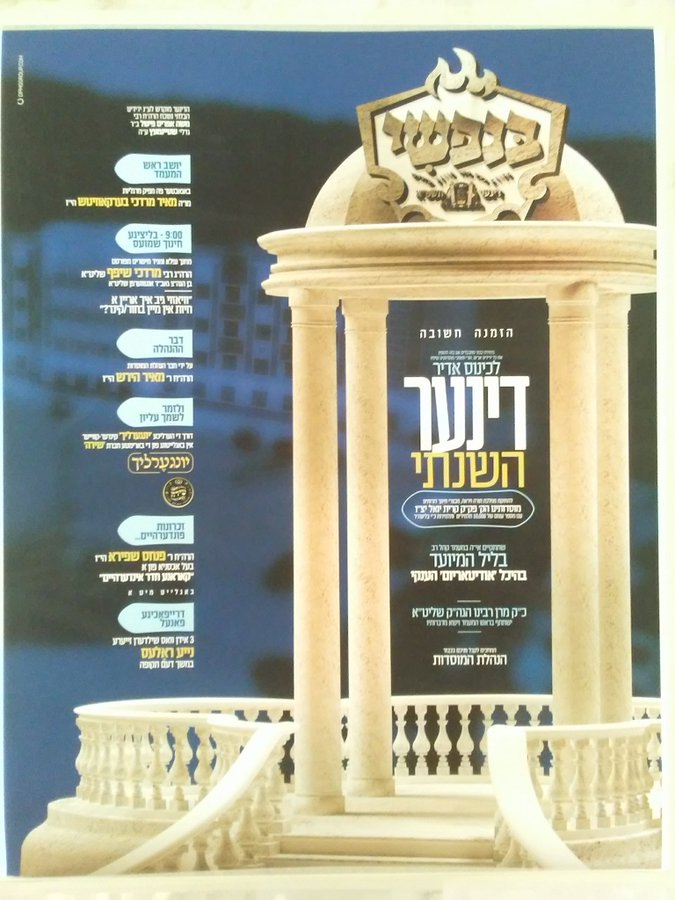 "Dear Editor:
The Kiryas Joel Satmar Grand Rabbi Aron Teitelbaum held a massive gathering yesterday, a dinner fundraiser, not promoted on social media nor in their newspaper Der Blatt – only the last minute as u can see here the time stamp of their Yiddish twitter feed a post about it last night 10:45PM, mere minutes before his speech.
So the fake media like The Forward or the NY Times or The Post or the JTA News or The Times Herald Record or News 12 or the British Daily Mail or The Daily Beast or the Larry Noodles blogger etc. could not attend. The rabbi said he will not give an inch to governor Cuomo's demands re Yaffed . org's lobbying that the Hasidic schools should give our kids an education. Last week his younger brother rabbi Zelman Teitilbaum who heads the Satmar faction in Brooklyn has said we have to make deals with the governor, their his group called Pearls.org headed by rabbi David Zvible of the Agudah and rabbi David Niederman of UJO of Williamsburg – if not we will go to jail, the older brother tries to be more religious so he says we must go to jail and not give in an inch to the government.
Tonight, Sunday December 7, 2020, will be a dinner in Brooklyn 14 Hooper St.
There are 6 undercover shomrim guards with walkie talkies on the block between White and Kent Avenues on Hooper Street making sure nobody stands outside. I drove thru 14 Hooper St right next door to the fire house seeing multiple people entering, no media there at all due to its being Sunday night so the police won't open the doors to see the thousands dancing packed mask less.
I called 311 they told me they usually takes 7 days to check on complaints. They told me I must call 911 to get an immediate response; but the local police and law enforcement all bribed by the leaders not to respond.
This is the bloc vote power where our politicians become so enslaved to their reelections not to enforce the law equally."
To keep information available and at your fingertips, the pulse of those in the community who want to speak out, news and opinions generally not covered by mainstream media due, in part, to the donations made to politicians who are far stronger than we are, please donate: