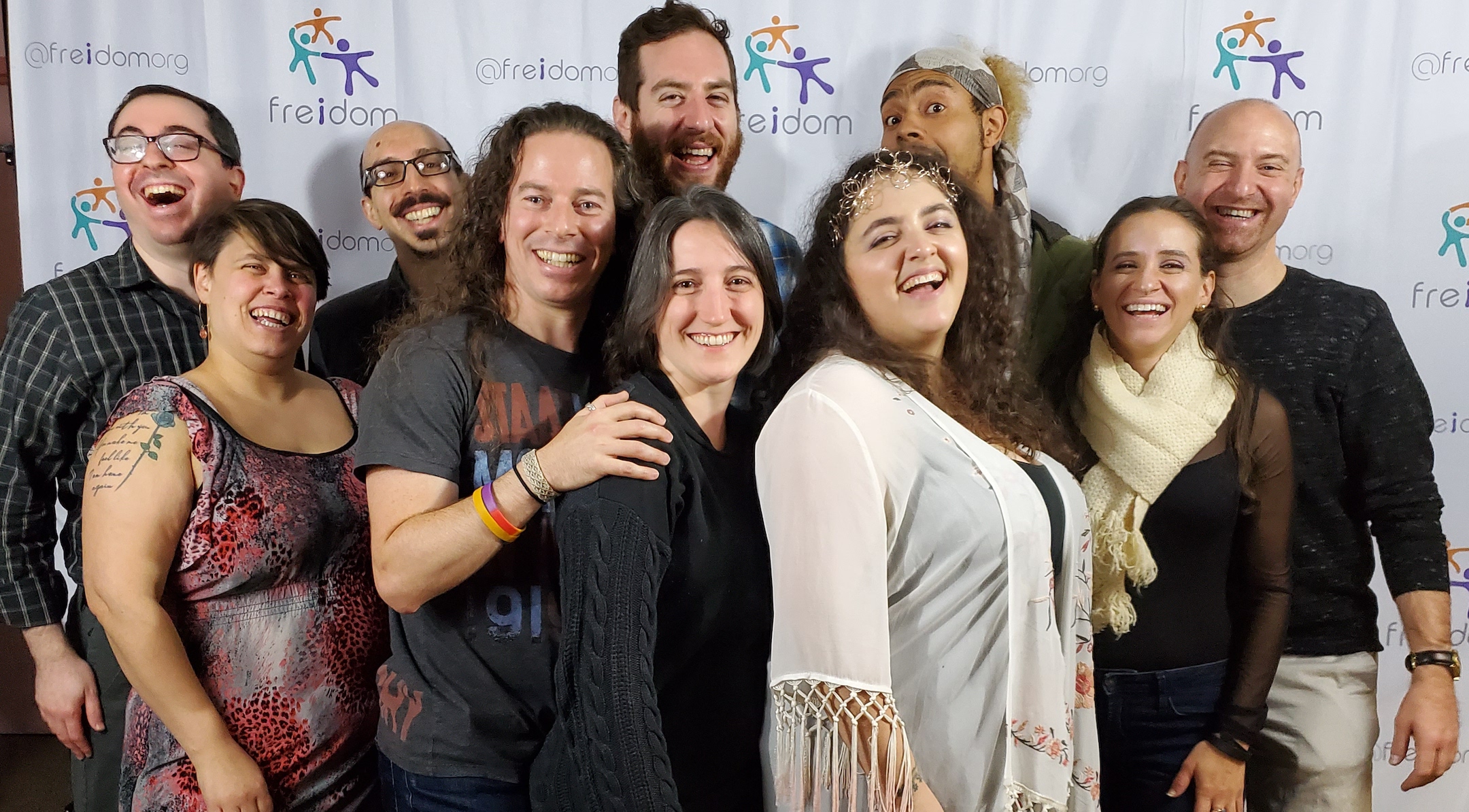 New York is trying to reform the Orthodox yeshiva system, which some graduates say barely taught them to speak English
NEW YORK (JTA) — Gene Steinberg was born and raised barely an hour outside New York City, but well into adulthood he could barely speak the language of his native country. 
Raised in a mostly Hasidic community 50 miles northwest of Manhattan, Steinberg, now 43, attended schools where Yiddish was the primary language of instruction. Until age 12, he received only an hour of instruction in secular subjects each day. After that, the number dropped to zero. From early morning until late in the evening, he spent his time immersed in the study of Jewish texts. 
When he went to enroll at a community college at the age of 37, he was told he had to take an English class aimed at new immigrants.
"I had a conversation with the person in charge and the first question she asked me [was], 'When did you immigrate? What year?'" Seinberg recalled. "And I tried to explain to her, I didn't immigrate. I was born here."
In Kiryas Joel, a village in Orange County, New York, where the majority of residents are Yiddish speakers affiliated with the Satmar Hasidic sect, he "learned almost nothing, even in basic English, basic math," he said.
After deciding he no longer wanted to live a Hasidic lifestyle, Steinberg signed up for classes at Rockland Community College, which directed him to enroll in a remedial program to prepare him for college-level coursework. When he tried to take an introductory biology class, he found that he lacked even basic scientific knowledge.
"Almost every class had instances like that where I had a void where I couldn't understand and needed to catch up because I was missing basic education. And then I also found I had to study three times as long as the average student in my class," recalled Steinberg, who founded a support group for formerly ultra-Orthodox Jews called Freidom in 2012.
A new proposal by New York State's Department of Education seeks to address the struggles faced by Steinberg and other graduates of ultra-Orthodox private schools. The new regulations would force yeshivas to ensure that students receive a secular education that is at least as good as that which public schools provide.
In theory, yeshivas are supposed to be doing that already. New York state requires private schools to provide an education that is"substantially equivalent" to what public schools offer. Critics have long charged that many Orthodox schools fall well short of that standard, but their efforts to address the problem have been stymied by powerful Orthodox community members. Last year, state senator Simcha Felder held up the passage of the state budget to stop New York from interfering in the curriculum at yeshivas. Felder is a rabbi and represents a heavily Orthodox district in Brooklyn.
The new proposal would put some regulatory muscle behind existing laws. They specify how many hours must be devoted to each secular subject and require schools to provide additional instruction to students with limited knowledge of English. Schools that don't comply risk losing crucial state funding.
The ideas were celebrated by many as a long overdue remedy to a glaring problem in Orthodox schools, but they also have their share of critics. After the Education Department first proposed the new rules in November 2018, lawsuits were filed on behalf of Orthodox yeshivas, as well as Catholic and other independent schools in the state. Critics claimed the rules were too intrusive and impaired their ability to provide a quality religious education to their students. 
To continue reading the JTA.Org article click here.