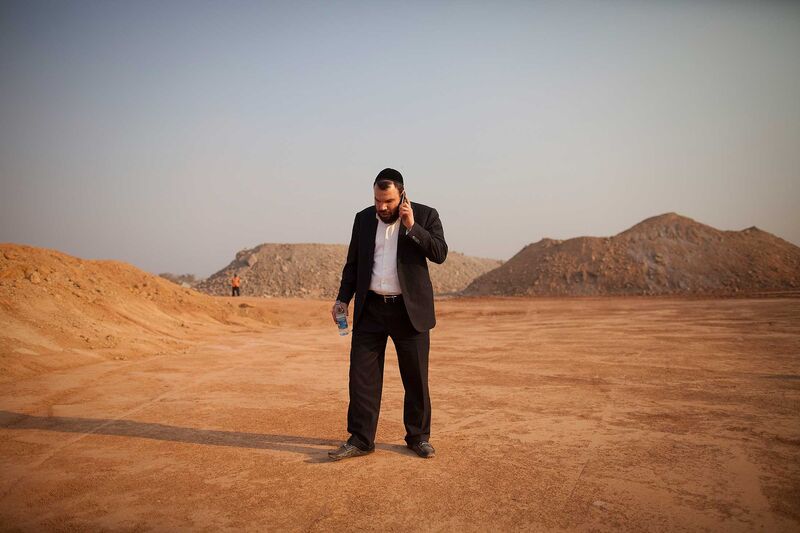 DAN GERTLER, MAGNITSKY, JUNE 15, 2018 AND A SET OF ANNOUNCEMENTS
Dear Reader:
We reiterate that this is an opinion based upon research, public filings and other information available online as well as a wide array of analyses. Our contentions are not to be taken as doctrine. They are opinions.
Yesterday in our opinion piece entitled: "DAN GERTLER, HIS MONEY, THE PEOPLE WITHIN HIS VORTEX, THE DRC, GLENCORE, MAGNITSKY AND BOMBARDIER – PART I" we contended that the CNBC News report, which appeared to make a major announcement in terms of who represents Dan Gertler, was actually inconsequential in nature. We stated that we believe that the entire announcement was nothing more than smoke and mirrors since the FARA filings had actually been made in 2018.
This was nothing new.
Within that Opinion, we also commented on the date of Glencore's victorious well-publicized announcement, made on June 15, 2018 and the significance of that date. On that date Glencore proclaimed that it had resolved payment issues with Dan Gertler. Those payment issues were adversely affecting shareholders in Glencore, a publicly traded company; and following that announcement shareholders celebrated. Dan Gertler was allegedly due hundreds of millions of dollars which were being tied up; and the uncertainty was holding the stock price hostage. The announcement set it free.
We

 remarked that in the context of those June 15 announcements, Glencore along with the help of the US and Swiss governments, had come up with a workaround that would allow them the ability to pay Gertler without violating the Magnitsky Act sanctions. What was remarkable to us was another announcement made on the same exact day as the Glencore announcement.
And here is where we made an error. We mistakenly stated that both the Glencore Announcement and the US Treasury Magnitsky Sanctions were announced on the same day.  We were unequivocally mistaken as to the dates. 
The announcement of that day, June 15, 2018 by the US Treasury, were the 
U.S. Department of the Treasury's Office of Foreign Assets Control (OFAC)
Sanctions.
Indeed, Magnitsky had been announced by the Department of the Treasury on December 17, 2017, seven months earlier.
For your perusal we have posted the Magnitsky Sanctions Notice below and highlighted the relevant section.
The Treasury Department announcement we posted yesterday was actually the announcement of the OFAC sanctions against entities related to Dan Gertler. 
To provide a bit of history:
https://en.wikipedia.org/wiki/Magnitsky_Act

The Magnitsky Act, formally known as the Russia and Moldova Jackson–Vanik Repeal and Sergei Magnitsky Rule of Law Accountability Act of 2012, is a bipartisan bill passed by the U.S. Congress and signed into law by President Barack Obama in December 2012, intending to punish Russian officials responsible for the death of Russian tax accountant Sergei Magnitsky in a Moscow prison in 2009.

Since 2016 the bill, which applies globally, authorizes the US government to sanction those who it sees as human rights offenders, freeze their assets, and ban them from entering the U.S.[1]

The main intention of the law was to punish Russian officials who were thought to be responsible for the death of Sergei Magnitsky by prohibiting their entrance to the United States and their use of its banking system.[9] The legislation was taken up by a Senate panel the next week, sponsored by Senator Ben Cardin, and cited in a broader review of the mounting tensions in the international relationship.[10][11] Browder later wrote that the Magnitsky Act found quick bipartisan support because the corruption exposed by Magnitsky was blatant beyond dispute, and "[t]here wasn't a pro-Russian-torture-and-murder lobby to oppose it."[6]p. 329

In November 2012, provisions of the Magnitsky bill were attached to a House bill (H.R. 6156) normalizing trade with Russia (i.e., repealing the Jackson–Vanik amendment) and Moldova.[12] On December 6, 2012, the U.S. Senate passed the House version of the law, 92–4.[9] The law was signed by President Barack Obama on December 14, 2012.[13][14][15][16][17]

In 2016, Congress enacted the Global Magnitsky Act, which allows the US government to sanction foreign government officials implicated in human rights abuses anywhere in the world.[18]
Generally speaking, the Magnitsky Act is intended as a means to control the flow of money generated from activities that violate human rights. While arguably Dan Gertler is not a "government official" as strictly defined by the Act, his place in the morally challenged list of Magnitsky sanctioned individuals is his connection to Joseph Kabila's activities in the Democratic Republic of Congo. The DRC is not the only  mineral wealthy impoverished nation where Gertler's activities provide a thriving source of profiteering.
In no uncertain terms, businesses and partnerships that profit from digging and mining in the DRC (amongst others) while the Congolese people work in deplorable conditions, starve, have little to no access to healthcare and suffer all manner of indignities fit the definition for Magnitsky Act purposes. Whether or not Gertler got a fair shake is up to his attorneys to litigate. Alan Dershowitz, one of Gertler's attorneys/lobbyists has commented that he believes that Gertler is being wrongly sanctioned. He may be right. That's for him to defend.
But if you assume for a second that the Sanctions are a form of justice, we find ourselves asking how Gertler has been able to walk sanctioned waters without drowning. It is inconceivable that he has not had a top official negotiating to part those seas. That is the genesis of this opinion.   
In theory, if the Magnitsky Act were to be applied in spirit (and not just in faulty drafting), it would prevent someone engaging in any activities profiting from human rights abuses to have access to any capital, regardless of currency. Unfortunately, the Magnitsky Act, like many other US laws, their related acts or sanctions, have loopholes. The Magnitsky Act has no shortage of holes for educated treasure-hunters and they are best manipulated, like many US finance and tax laws, by the uber-wealthy. Mere mortals simply don't have the advantages of lobbying teams. The loophole within Magnitsky that Glencore and Gerler were able to circumvent was the focus on business transacting and rendering payment in US Currency – the Dollar, the ever famous Greenback.
As we understand it, under Magnitsky a payment not made through a US company and/or in US Dollars, does not trigger sanctions. And, well… human rights be damned. Such is the case with the Glencore deal.
The US government, the Swiss government and others structured an artfully created carve-out that allowed Glencore to be unencumbered by its association with Gertler, allowed Gertler to retain access to hundreds of millions of dollars allegedly due and owing to him and provided Glencore's shareholders some comfort. Our view is that someone with a savvy sense of finances, the law and intergovernmental relationships was responsible for orchestrating the shifting tides, lobbying the US President to sign the OFAC paperwork on a  particular date, and drafting and negotiating the Glencore/Gertler payment deal. In our opinion, the person or people had to have a vested financial interest in the outcome of those negotiations, enough legal savvy to understand the nuances, enough inside information into Glencore's activities and the ear of the US Government.
The timing of the OFAC announcement on the same day as the Glencore announcement was either a really stupid mistake made by super savvy business-people, a misunderstanding, a Glencore leak or a poorly timed coincidence. We do not believe in coincidences. 
To the OFAC announcement, Consistent with Magnitsky Act, OFAC can also block the transfer of assets between related entities of those individuals sanctioned under Magnitsky. In Gertler's case, the "not exhaustive" list which OFAC announced on June 15, 2018 includes entities with which Gertler is associated; and as of June 15, 2018 the list of entities had been expanded to 34. Interestingly, Glencore, which has acknowledged time and time again a partnership with Gertler, has not had its assets frozen under OFAC.  
That simple reality makes us wonder, who in the US government, the Treasury Department, the "Powers that Be" in these decisions has money invested in Glencore, a publicly traded company, such that Glencore has so far escaped unscathed and is, indeed, able to both continue to transact even with its associations to Gertler, and to pay Gertler, so long as those payments are not rendered in US Dollars. It is also able to continue its own mining activities unhindered.
Moreover, and perhaps more interesting, we note that regardless of which notice circulated on June 15, 2018, it is utterly inconceivable whomever negotiated that deal did not know the sanctions were coming down the pipeline and was not working on behalf someone with a vested financial interest. The shares of stock, as far as we have seen, went wild during the week immediately following the announcement.
LSE – LSE Delayed Price. Currency in GBp
258.05+1.10 (+0.43%)
At close: 4:35PM GMT
To our view, there are two other very interesting points that can be made here. First, why was Glencore not itself sanctioned under the US Treasury's announcement of June 15, 2018? It would seem that if the US Treasury sanctions were worth their weight in salt where Gertler is concerned, Glencore should have had its assets frozen with the 34 other Gertler associations. We are sure there are a valuable set of reasons why Glencore did not meet the criteria; but we can't think of any.
Second, are there not tax implications of a decision to exclude payments under Magnitsky?
By our analysis (and it could be wrong), Magnitsky Act money, being money generated in US Dollars, is taxable under US tax laws. It is deemed a part of the long-arm jurisdiction of the US tax system, however much we may disagree with that long-arm. In contrast, once money is deemed to be outside of the scope of Magnitsky, that money is likely also outside the scope of the US Department of Finance's taxing authority.
As such, it is our belief (and we could be wrong), that not only did Gertler and Glencore's negotiator find a loophole to allow payment to Gertler, but also found a loophole for Gertler to avoid paying US taxes on this money. Moreover, we are guessing that he has also managed to skirt paying taxes on that hundreds of millions of dollars in any other jurisdiction. It is likely all quite legal and all a function of how the money was characterized in order to avoid Magnitsky.
Our only possible conclusion under the totality of all of the informaiton is that senior government officials in multiple countries were involved in the negotiations that both allowed Gertler to continue operating as though nothing had happened, wholly unencumbered by Magnitsky and that allowed Glencore to continue its operations, given its association with Gertler and Kabila. 
We reiterate that this is only an opinion. It is a theory, based upon publicly available information, logical conclusions and some guesswork and should be taken as nothing more.