פרשת מותה של מזל הדדי: רכשה חופשי חודשי ברכבת
[Loose Translation: The Death of Mazal Hadadi: She Had Just Purchased a Monthly Train Pass]
עורך הדין ששי גז שנשכר על ידי הבעל קובי טוען כי מחשבון כרטיס האשראי שהגיע לידי המשפחה ניתן לראות שלא הייתה בכוונתה להתאבד: "תכננה להמשיך לחיות"
אלון חכמון
12/12/2018 22:00
2 דק' קריאה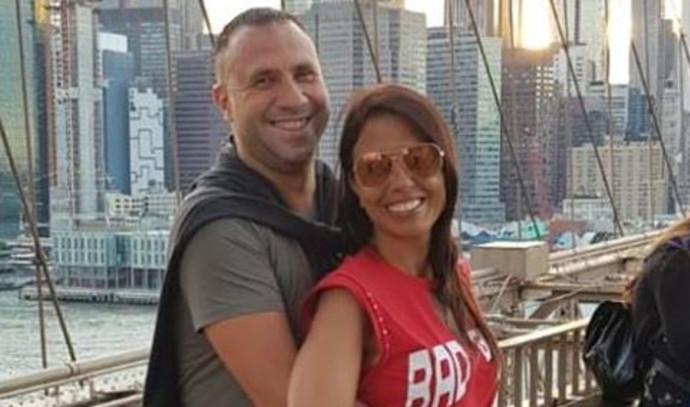 "מזל הדדי לא התאבדה", כך מציין עו"ד ששי גז פרקליטה של המשפחה שאת שירותיו שכר האלמן של המנוחה קובי הדדי. "יש לנו חששות כבדים שהיא נרצחה ועל המשטרה לבצע את החקירה ביסודיות ובצורה מקיפה. המקום שממנו לכאורה נפלה אל מותה אינו מאפשר לבחורה כמוה להתאבד, לא הייתה לה שום סיבה להתאבד" אומר עו"ד גז ושולף נתונים חדשים אליהם נחשף ביממה האחרונה.
[Loose Translation: Mazal Hadadi did not kill herself" concluded an investigator on behalf of the family. We have significant suspicion that she was murdered and that the police are investigating this secretly. The place where she was thought to have jumped is not accessible for her to have jumped and she had not reason to kill herself. ]
"ביום האירוע הטראגי, ניתן לראות בוודאות מדף פירוט של כרטיס האשראי שלה שהגיע ממש אתמול כי היא רכשה קודם לכן כרטיס רב קו לרכבת ישראל – ראשל"צ, כך שבוודאות היא תכננה להמשיך ולחיות. יתרה מכך ערב קודם לכן בשיחת סלון עם בעלה קובי, היא אמרה לו 'אנחנו עוד נטייל הרבה בעולם', כך לדבריו של הבעל שמחפש לדעת מה עומד מאחורי האירוע הזה".
[Loose Translation: "On the day the event occurred there is undeniable proof that she purchased on her credit card receipt, which was received yesterday, a monthly train pass. She had also just told her husband that they were going to travel again, as she was reminiscing about a previous vacation.]
במשפחתה של הדדי , מסרבים להשלים עם עמדת המשטרה לפיה מזל ז"ל, קפצה אל מותה מהבניין שבו עבדה בחברתLLDשבבעלות לב לבייב. המשפחה קוראת למשטרה להמשיך בחקירה באינטנסיביות יתרה כדי להתחקות אחר מי שעומד מאחורי המעשה. "לא היתה לה כל סיבה בעולם להתאבד. זה הזוי מה שקרה כאן".
[Loose Translation: The family of Hadadi is refusing to believe that she succumbed to police pressure and jumped from Lev Leviev's building. The family is demanding that the police do a proper, intensive and thorough investigation into the company LLD, which stands behind the events that transpired on that day.]
כזכור, לפני כשלושה שבועות, נתקבל דיווח אודות נפילת צעירה מבניין משרדים הסמוך לבורסת היהלומים ברמת גן. בתום חקירה ראשונית קבעה המשטרה כי מדובר בהתאבדות. מסתבר כי באותן דקות המתין הדדי, לרעייתו בתחנת הרכבת בראשון לציון. כאשר חזר הביתה התבשר על האירוע הטראגי וסירב להאמין לבשורת האיוב. הדדי דוחה את האפשרות שרעייתו קפצה אל מותה וסבור כי מדובר ברצח.
מזל הדדי, מנהלת חשבונות בחברה של לבייב, נחקרה ימים אחדים קודם לכן במשרדי להב 433 בלוד במסגרת חקירת פרשת היהלום השחור, ששמו של לבייב נקשר אליה, אולם היא שוחררה בתום