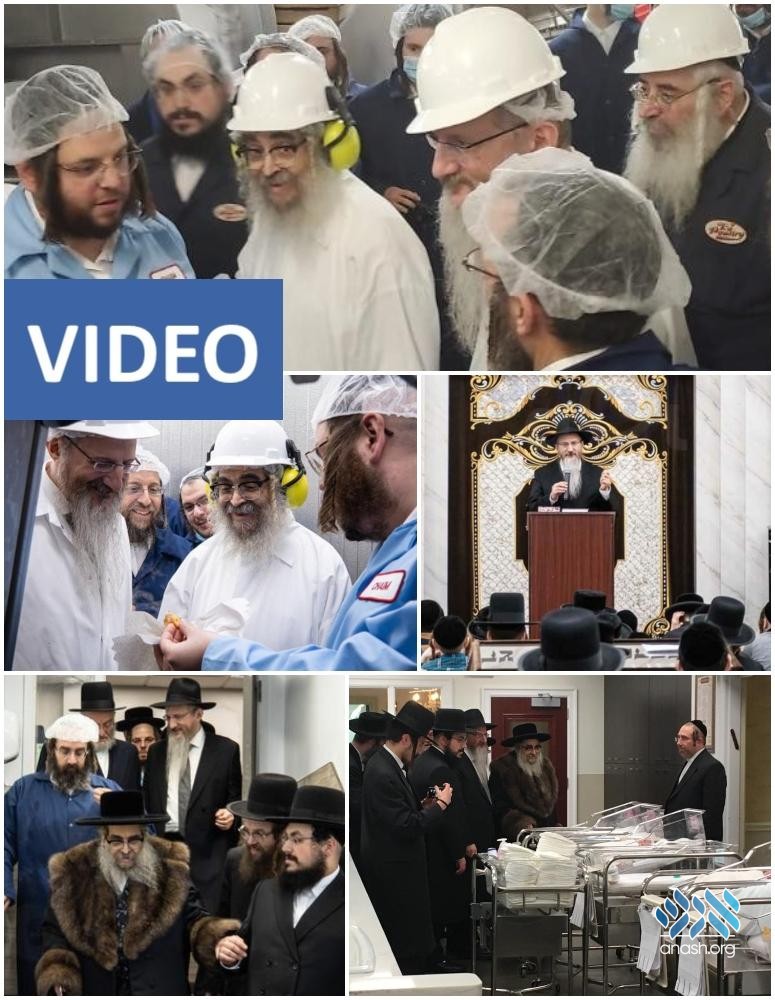 Politics Makes For Very Strange Bedfellows…
Satmar Rebbe Escorts Rabbi Lazar on Kiryas Yoel Visit
[BEGIN QUOTE]
Chief Rabbi of Russia Berel Lazar paid a visit to the Kiryas Yoel meat processing plant on Sunday, in the town of Palm Tree, New York, in a visit arranged by Chabad mechanech Rabbi Zalman Leib Markowitz. They was escorted on their tour by the Satmar Rebbe Harav Aaron Teitelbaum.
Currently in New York for the Kinus Hashluchim, Rabbi Lazar decided to utilize his visit for kashrus purposes as well, as requested to personally check the shechita process in the Kiryas Yoel meat processing plant. Rabbi Lazar was received with great honors, and the Satmar Rebbe himself chose to don the protective clothing and headphones needed in a meat processing plant and show the Cheif Rabbi around himself.
The visit was arranged by Rabbi Markowitz, a leading Chabad mechanech and mentor, who had grown up in the Satmar community and had attended the Satmar yeshiva where Rabbi Aaron Teitelbaum was the Rosh Yeshiva.
[END QUOTE] to continue reading article click here.